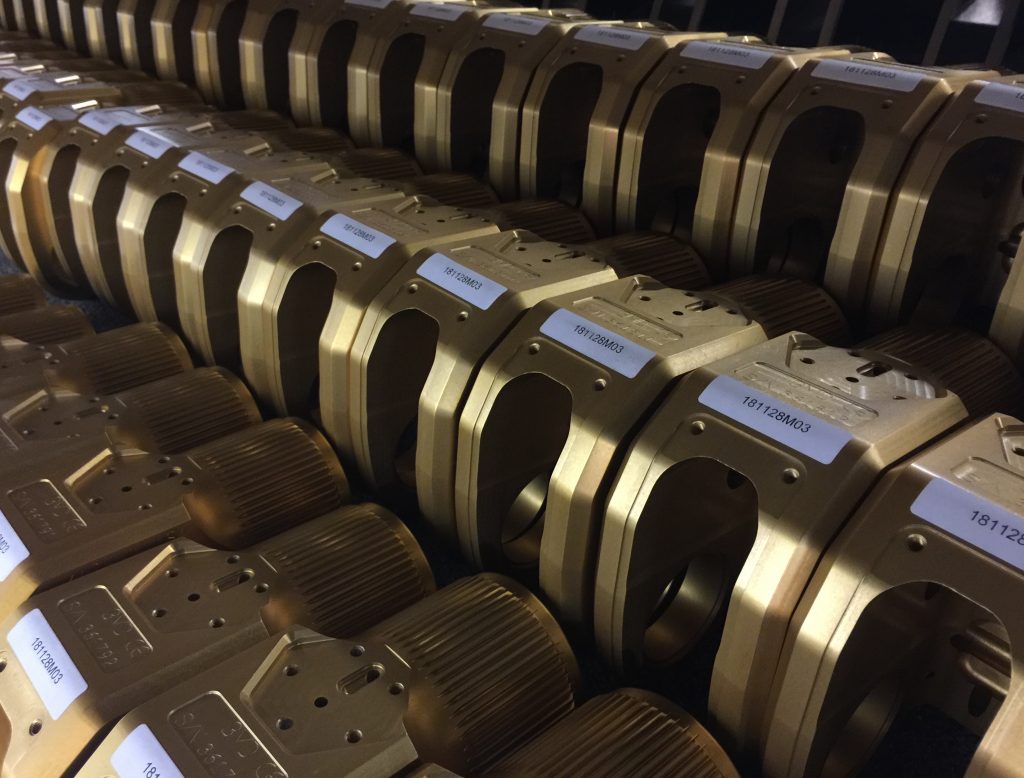 A few weeks ago we posted a photo to our social media pages of 3MD housings in the final machine process. 
Those same 3MDs are back from the anodizer and are ready for final assembly, testing and calibration.
For more information on TorsionX, please visit our website or give us a call.