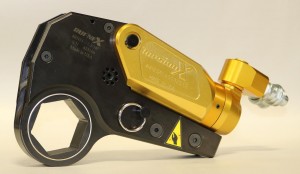 The RufNex Extra Low Clearance Torque Wrench has the same specifications as the HexPro Hydraulic Torque Wrench, plus:
Narrower than the standard 4HP Ratchet Link
Reduced Radius
Fits into tight locations
No special power head needed.
Standard 4HP will operate this ratchet link.
  Technical Drawings and Parts Lists
Select the links below to view PDF files.