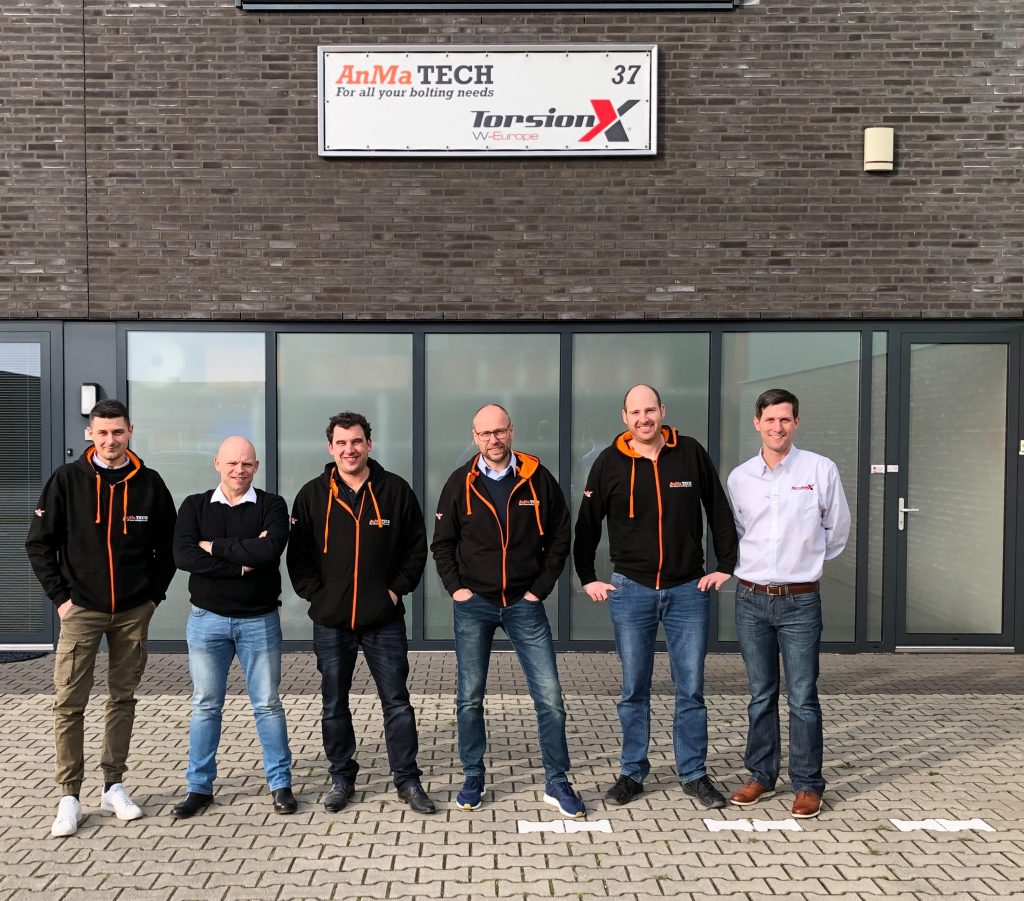 TorsionX's presence is growing in Europe thanks to the support from AnMa Tech and director André van Nijnatten. We had a great time this week visiting with customers across the continent. It's wonderful to see and meet the people using TorsionX products.  
We look forward to continuing our relationship with AnMa Tech and our dedicated customers.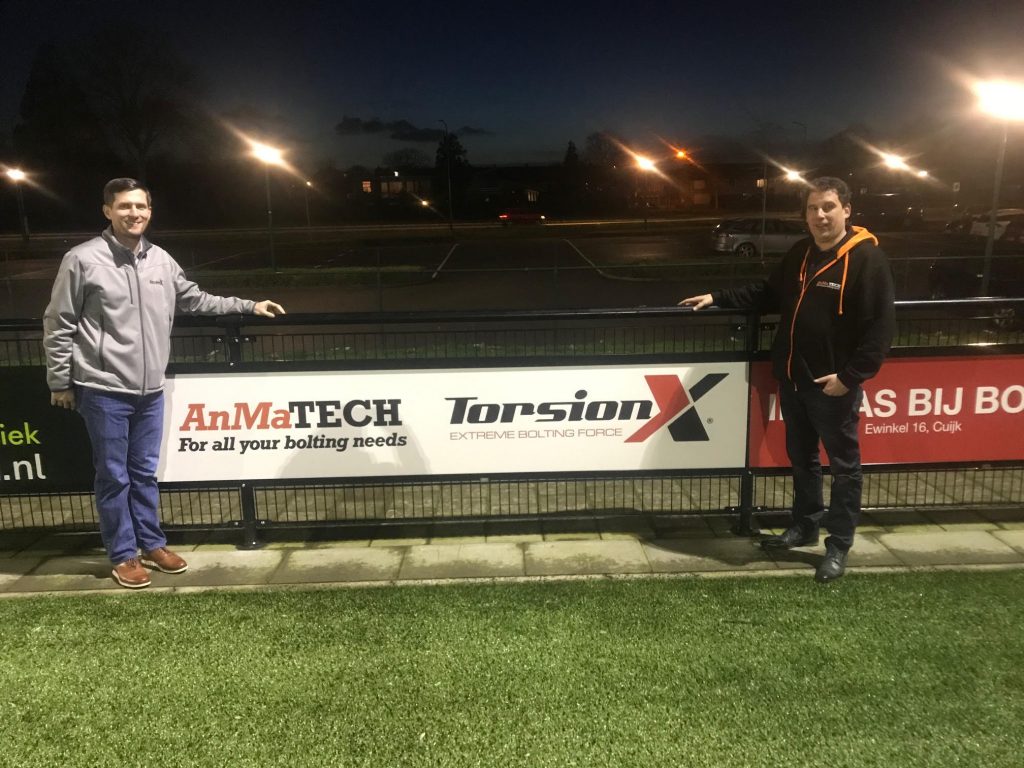 We even had a chance to visit local futbol (soccer) club V.V. Siol. An AnMa Tech and TorsionX sign went up during our visit (photo attached).
If you have request in Europe, please contact TorsionX Europe:
TorsionX Europe
Houtzagerijstraat 37
5451 HZ MILL Netherlands
+31 (0) 0485 801-47
Email: info@TorsionX.eu
Please visit their website: http://www.4bolting.com