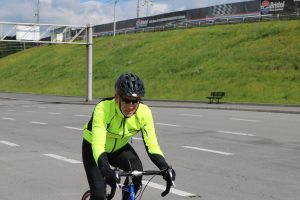 You can bet there was plenty of torsion when IBT, Inc./TorsionX IT Director Deveron Milne geared up for the National EMS Memorial Bike Ride, in mid-May.
The National EMS Memorial Bike Ride honors Emergency Medical Services personnel by organizing and implementing long distance cycling events that memorialize and celebrate the lives of those who serve every day, those who have become sick or injured while performing their duties, and those who have died in the line of duty.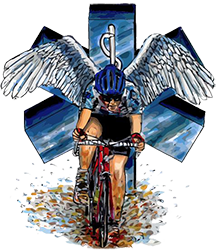 When Milne isn't busy taking care of TorsionX's IT needs, he also serves his local community as a volunteer paramedic. He may have taken a week off from both of his jobs to participate, but this was no "vacation". He biked for seven days through parts of the Smokey, Appalachian and Shenandoah Mountains. Starting in North Carolina, the ride included Tennessee, Virginia, Maryland and the District of Columbia. The route Milne cycled allowed for stops along the way in small communities and rural EMS agencies. The final day of riding culminated in the joining of cyclists from Boston and Ottawa, as over 100 cyclists rode in parade style through Washington, DC into Arlington, VA for the annual National EMS Memorial Service.
Milne commented "It gives me great honor to ride these 520 miles in memory of our fallen ones. Our team consists of both cyclists and an incredibly dedicated group of support folks too – whom provide constant encouragement, direction and safety – we absolutely couldn't have done this without them."
Congratulations on completing the ride, Deveron. We're proud of you!