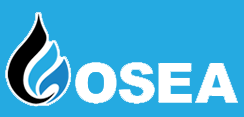 TorsionX will be exhibiting at OSEA 2018 in Singapore from November 27-29, 2018.  Please visit us in booth: BD3-03.
First launched in 1976, OSEA has since grown to be the largest and most established oil & gas industry event in Asia. The show has consistently attracted a high level of international participation. At OSEA2016, 983 exhibitors from 48 countries/regions and 17 international group pavilions showcased an extensive range of equipment, innovations and services for 12,024 trade visitors from 64 countries/regions.
Held concurrently are the third edition OGmTech 2018 and the inaugural Gas Technology Asia 2018 which will offer buyers more on a single platform.
Organizers expect more than 18,000 trade attendees from the oil and gas industry at this exhibition and conference.