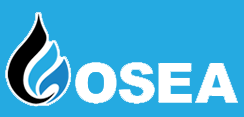 November 27-29, TorsionX will be on display at the OSEA 2018 Conference in Singapore. You can check out TorsionX hydraulic torque wrenches in booth BD3-03.
This trade show is one of the biggest in the oil and gas industry and the biggest in Asia. Organizers expect more than 18,000 trade attendees from the oil and gas industry at this exhibition and conference.
Held every two years, at OSEA2016, there were 983 exhibitors from 48 countries/regions and 17 international group pavilions showcased an extensive range of equipment, innovations and services for 12,024 trade visitors from 64 countries/regions.
Held concurrently are the third edition OGmTech 2018 and the inaugural Gas Technology Asia 2018 which offers buyers more on a single platform.