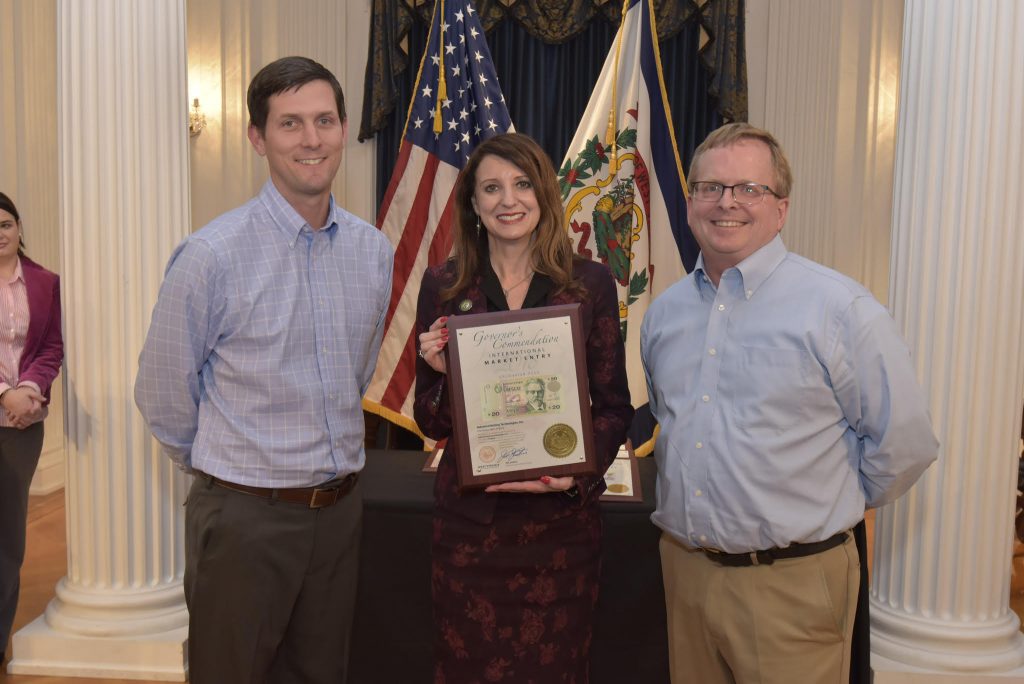 Industrial Bolting Technologies, the parent company of the TorsionX line of hydraulic torque wrenches, was honored by West Virginia Governor Jim Justice for our continued efforts to introduce TorsionX tools to the world.
Gov. Jim Justice, Deputy Chief of Staff Ann Urling, and WVDevelopment Office Director Mike Graney presented Industrial Bolting, and 30 other companies, with the Governor's Commendation for International Market Entry Award. The commendation recognizes businesses that exported to a new country for the first time during the previous year.
Industrial Bolting Technologies exported TorsionX tools to Azerbaijan, Italy, Oman, Qatar and Uruguay for the first time this year. Industrial Bolting's award included a bank note from Uruguay. Chris Dosier and Mike McCown received the award from Deputy Chief of Staff Ann Urling.
If you'd like to watch the ceremony, or see some of the other companies honored, read this story by Metro News.
The TorsionX tool line continues to grow around the world. If you are interested in TorsionX tools visit the Distributor page.