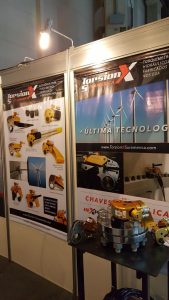 TorsionX SurAmerica recently exhibited with local representative Assahi Maquinas at the Brazil Wind Power show in Rio de Janeiro, Brazil and the attendees liked what they saw.
Brazil Windpower is the largest wind power event in Latin. More than 2,800 attendees attended the seventh edition of this show.  It was also an historic moment for the Brazilian wind power sector. Windpower is now producing 10 Gigawatts of energy in Brazil and it continues to grow.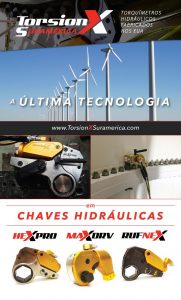 This was a good show for TorsionX and our great representatives in Brazil.  We look forward to the 2017 Brazil Wind Power show.  If you have any questions for our South American representatives, please contact TorsionX SurAmerica for your hydraulic tooling needs.
Email: info@torsionxsuramerica.com