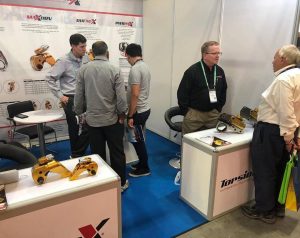 OSEA 2018 in Singapore was a great show for the TorsionX crew. We had a great time meeting new customers and showing them the advantages of using TorsionX hydraulic torque wrenches.
We will definitely be back for the next one.
If you have questions about TorsionX tools, but can't make it out to a show we are attending, check with a distributor in your area. You can find them around the world!