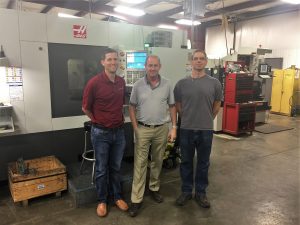 John Newson, one of the TorsionX Middle East team members, was recently in town to visit our headquarters. He was introduced to the entire TorsionX team and received hands-on training, experiencing firsthand the maintenance and assembly process with TorsionX hydraulic tools. He was also able to see the quality of the manufacturing process, and understand the care and precision that goes into creating every TorsionX tool.
"What a fantastic operation!" Newson said. "To truly understand what a great product Mike and his team at TorsionX have built, I would highly recommended and encourage everyone associated with the industry, clients included, to invest a couple of days of your own time and make the visit. I promise you won't be disappointed.  I am really excited by the opportunity to be a part of the TorsionX team."
If you're located in the Middle East and require hydraulic tools, please reach out to TorsionX Middle East.
Visit their site:  www.torsionx-me.com or call TorsionX Middle East directly at +971 52 616 0347.