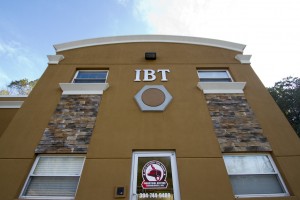 I was born and raised in West Virginia and my father owned a meat packing plant on the very location that I've built Industrial Bolting Technologies. I know what it means to work hard for your money; I grew up working for my dad.
West Virginia has been blessed with natural resources in the form of natural gas, coal and hard working people. I'm proud to own and operate a business right here, assembling and manufacturing the toughest, hardworking hydraulic tools I know how to build.
One of my customers called a few days ago for help with a problem. He'd been working on removing a nut for two days. In two hours, he had it off with an Industrial Bolting Technologies torque wrench and a socket we had on the shelf. He wasn't happy he had wasted two days, but was thrilled with us.
Industrial Bolting Technologies tools are capable of handling any bolting job from low profile applications to standard socket situations with repeatable and accurate capacities up to 52,500 ft/lbs of torque. And we make them right here in the heart of West Virginia with easy access to our customers in all the surrounding states. We are ready when you need us; all you have to do it call.
At Industrial Bolting Technologies, we're proud of our tools and proud to be making them right here in Charleston, West Virginia. It doesn't get any more American than that!
Mike McCown,
President